Meet
Jett Britnell
Jett Britnell (FI'16. FRCGS, FRGS) is an underwater, wildlife & expedition photographer, internationally published writer, explorer, scuba diver and speaker. His images and editorial are published worldwide in print and online media. He is a Fellow of the Royal Canadian Geographical Society, The Explorers Club and the Royal Geographical Society, and a consultant to Elephanatics.
Jett Britnell is a Fellow in the world renowned and exclusive Explorers Club in New York, Fellow in the prestigious Royal Canadian Geographical Society in Ottawa, and a Fellow in the famed Royal Geographical Society in London, Jett is also an Ambassador in EXPLOCEAN's League of Underwater Explorers, and a member of the highly esteemed Ocean Artists Society, a unique alliance of the world's top marine life artists, painters, sculptors, photographers, filmmakers, and writers. He is also among the World's top underwater photographers who donate images to support The Ocean Agency's conservation initiatives, and is also a consultant to Elephanatics, an elephant advocacy organization based in Vancouver, British Columbia, Canada, whose mission is to assist global elephant conservation efforts by educating Canadians about issues of ivory poaching, habitat loss, and the continued exploitation of elephants by humans, and to connect Canadians directly with elephant conservation partners in Africa and Asia. An avid shark diver and Nikon Professional Services Member, Jett's photojournalistic adventures have taken him to England, France, Italy, Austria, Germany, Switzerland, the Maldives, Fiji, Indonesia, Palau, Truk Lagoon, Ponape, Vanuatu, New Caledonia, Cook Islands, Tahiti, Hawaii, Cozumel, Baja, Bonaire, Guadeloupe, Martinique, Puerto Rico, The Bahamas, Turks & Caicos, The Philippines, Panama, Greece, Turkey, and Alaska to name a few.
His underwater photographs have graced dozens of the top diving magazines in the world. He and his wife/partner, Kathryn have travelled the world to share their perspective through the lens of their cameras and their hearts, sharing their passions through Third Age Expeditions in LuxeBeat Magazine. One of their last adventures pre COVID-19 was a polar expedition on Polar Quest arranged through Paradise 2 Perfection to set up future small group photo/expedition Travel with a Cause through P2P Life and LuxeBeat Magazine. Other opportunities will include Cold Water diving in British Columbia, his home province, the rest of Canada and other exclusive opportunities to share the passion of nature photography and conservatory work around the world.
The Britnell's breathtaking photography is available for sale on their website.
www.jettbritnell.com
www.thirdageexpeditions.com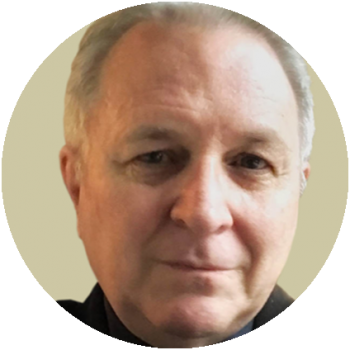 Let's talk about your dream experience