Two Doctors, Two Cities, Two Countries, Two Weddings…One Love
I love when couples share their anecdotes of how they met, their journey together and the proposal which ultimately led them to sit with me discussing their upcoming wedding. Through the years I have hear many a tale, some funny, some serious and some I still find hard to imagine. Each unique but all leading to the final decision to spend their lives together in matrimony.
THE MEETING
Steve and Pam met through mutual connections, his best friend and her sister. A chance meeting and Steve was smitten. As luck would have it the timing could not have been better for this new doctor who happened to be on a light rotation allowing him rare free time. He, therefore, made it his mission to be in the same place and space as Pam wherever and whenever possible. With creativity and persistence, Steve went to Pam's sister and bartered a Toblerone bar for Pam's phone number. After a few group study dates, a late night out and pancakes in the morning, Steve finally worked up the courage to ask Pam out on a real date. One quick chance encounter, one Toblerone chocolate bar, one awkward phone conversation, and two lives forever changed.
Life for Pam and Steve proved a challenge from the outset as busy schedules often kept them apart. Steve did his studies in Michigan, his residency in Maryland and was working in San Diego while Pam was living in Los Angeles working on her PhD. Despite all this, these two high achievers were determined to make a life together.
THE PROPOSAL
As with all things Steve, the proposal was just as unique as described by Pam. "Steve's tendency to make the month of his birthday a virtual National Event meant we had 30 or so odd days of Steve related activities and festivities. One year Steve and I spent Valentine's at a beautiful Laguna bed and breakfast which a few years later became the location of our engagement. To my surprise Steve suggested we return to Laguna for his birthday weekend, even naming it 'The Return of The King' (he is a big Lord of the Rings fan.) I was more than happy to comply knowing that it would be a weekend of couples massages and private hot tubs and what girl doesn't love those?"
All this seemed completely normal to Pam but upon arrival, she was shocked to find out that Steve had actually rented out an entire area of the bed and breakfast. Complete with champagne and charcuterie, Steve presented Pam with a scrapbook of their years together that he lovingly created. Although it seemed a little over the top for his birthday, Pam went along with it assuming it was just another of Steve's eccentricities. While flipping through the scrapbook Pam came to a page with an envelope attached to it. As she opened the envelope she was surprised to find a secret compartment carved out of the book and inside was a beautiful engagement ring. The next thing Pam knew Steve was down on one knee proposing marriage.  According to Pam, she cannot recall anything Steve said during that proposal other than her name and "will you marry me" because she literally blacked out from the shock. Pam, of course, said yes and a new chapter in their lives was about to begin.
When I met Pam and Steve to discuss their wedding vision my first impression was that Steve was a man on a mission. Although he was excited about the upcoming nuptials, Steve admits that he initially viewed the wedding planning process as a distraction from what little time he and Pam had to spend together. He was, however, determined to create the BEST wedding in every way possible. I sat and listened to the multitude of Steve's grandiose and at times crazy out of the box ideas wondering what I had gotten myself into. I could not help being immediately enamored by this magnetic young man who wanted a basketball hoop and dunk contest at his wedding (yes we vetoed these), lawn games such as Badminton, horseshoes, ring toss and of course the ever important nightclub after party. Pam being more pragmatic was the voice of reason and tended to focus more on the key aspects of the wedding such as guest count, decor, catering, photography. It remained this way for over a year, Steve throwing out crazy ideas and Pam and myself teaming up to keep him in check
THE BLENDING OF TWO CULTURES
With Steve of African descent and Pam Argentinian, it was important to them to find a way to blend their cultures and create an inclusive wedding celebration for all. So I was charged with planning not one but two very distinct weddings and subsequent events for family and friends, some of whom had never been to Canada. The first wedding would be a blend of Pam's and Steve's differing cultural backgrounds and the second a truly "Canadian" affair. In order to honor their ancestral routes I first had to learn as much as possible about the wedding traditions of their homelands. It was important to ensure I captured the authenticity and essence of a traditional Zulu Wedding Ceremony while highlighting key aspects of the Argentine culture. With the help of their families, cultural centers and tourism boards from each country, we were able to create the perfect blend of a traditional Zulu wedding ceremony with authentic clothing, dance, and food from both countries.
Planning a wedding is not an easy task when both you and your clients are in the same city or Country for that matter. In the case of Pam and Steve we were living in different countries and although they were living in the same country they were in different cities. Thankfully technology allowed us to meet virtually and through phone calls, emails and one very important visit by Steve to Canada for some final decision making an incredible wedding weekend was created.
WEDDING WEEKEND DAY ONE
The weekend began with a private function held at Michael's Back Door, an award-winning Italian Restaurant located in Clarkson Village in the heart of Mississauga. Established in 1981 Michael's Back Door offers award-winning cuisine in a warm and welcoming atmosphere. What has become a staple of the community proved the perfect location for Pam and Steve's wedding weekend kickoff? Filled with great food, live music and held in the private solarium, the evening was a huge success and fun was had by all.
WEDDING WEEKEND DAY TWO
Day two of our "Wedding Weekend" guests were treated to a cultural extravaganza blending Steve's South African roots with Pam's Argentinian background. Noble Hall, a historic building located in Oakville, Ontario was the venue for this colorful and festive afternoon affair. A full Zulu wedding complete with Nthengwa, Civulamulomo, The Mthimba, Umthimba, Umungeniso, Ngoni Ceremony and ending with the symbolic Shield Dance started the day's festivities. We followed the Zulu ceremony with an homage to Pam's Argentinian roots showcasing beautiful tango dancers! Guests were treated to a fusion menu of Argentinian Skirt Steak with Chimichurri Sauce, Smoked Chorizo Sausage, Empanadas, Rice and Peas, African Oxtail and collard greens.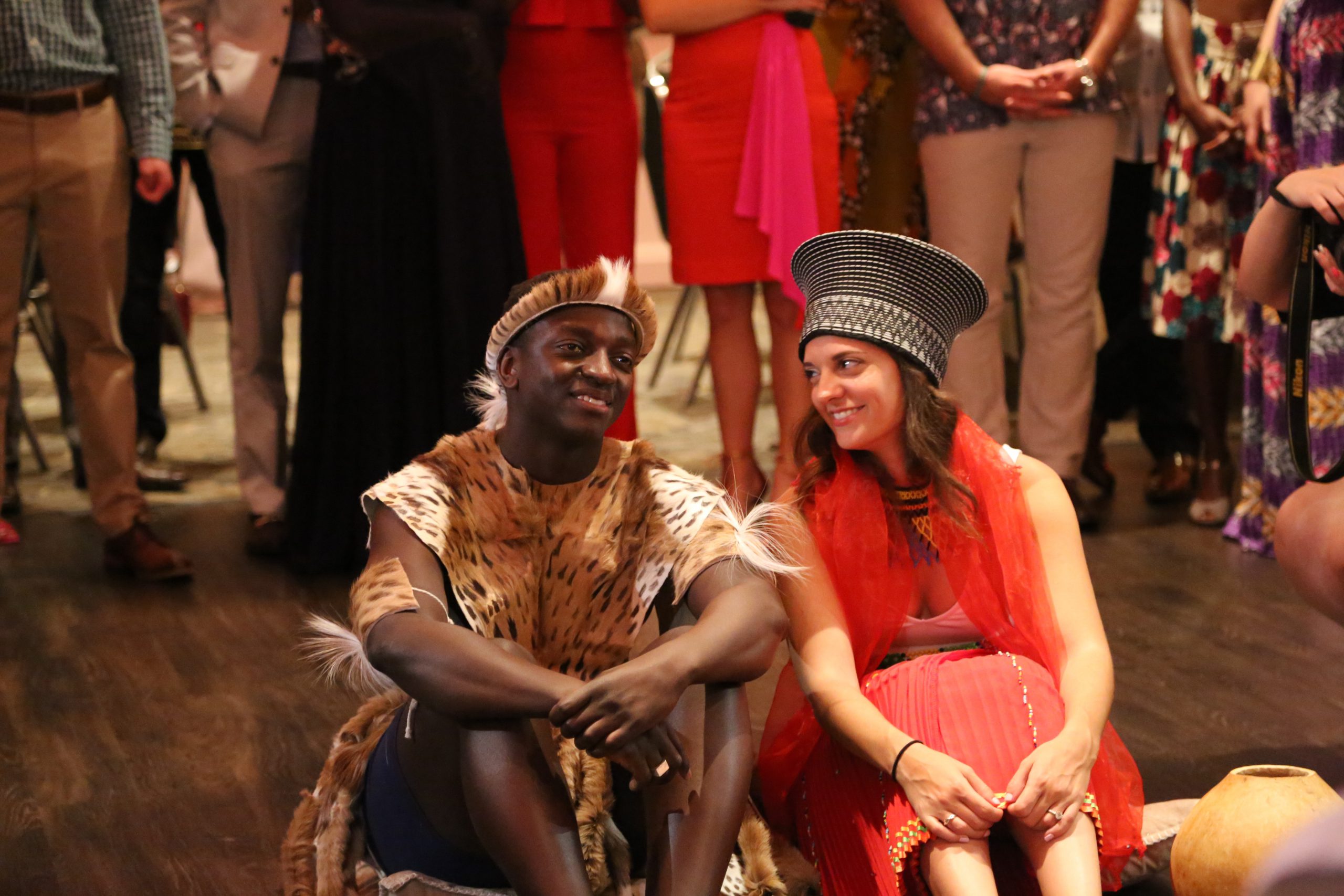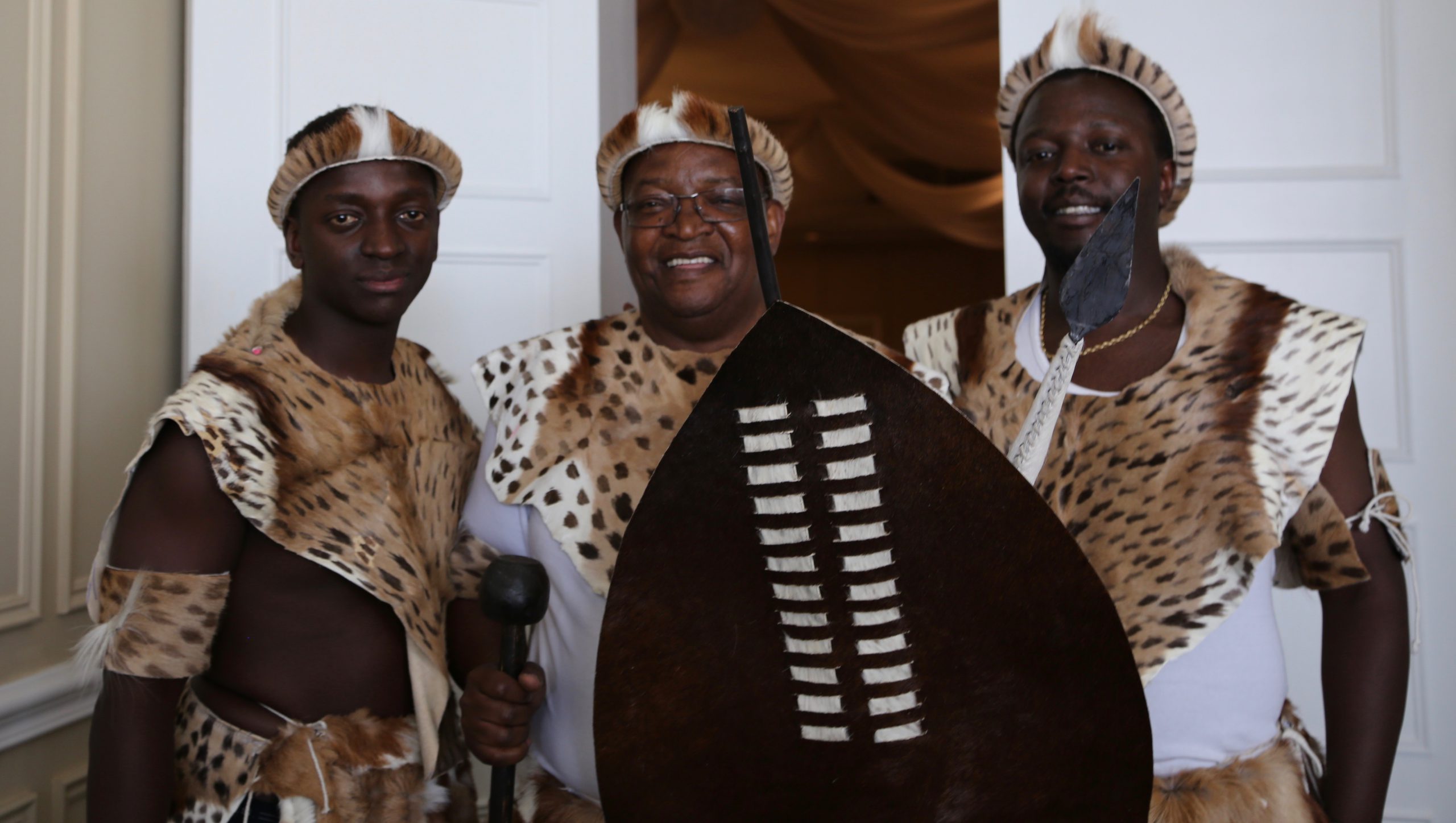 WEDDING WEEKEND DAY THREE
The following day the bride and groom donned standard western attire (tux and wedding gown) for the chapel ceremony and a truly Canadian inspired menu for the reception.  A true "Canadian Feast" that gave us the opportunity to highlight some of Canada's best food and drink which included Ontario Water Buffalo Mozzarella, Alberta AAA Prime Rib, PEI potatoes, Nanaimo Bars, Butter Tarts and of course good old Canadian Maple and a late night Poutine Station. We even incorporated the "White Tree of Gondor" on the various menu cards and seating chart for our Lord of the Rings fan.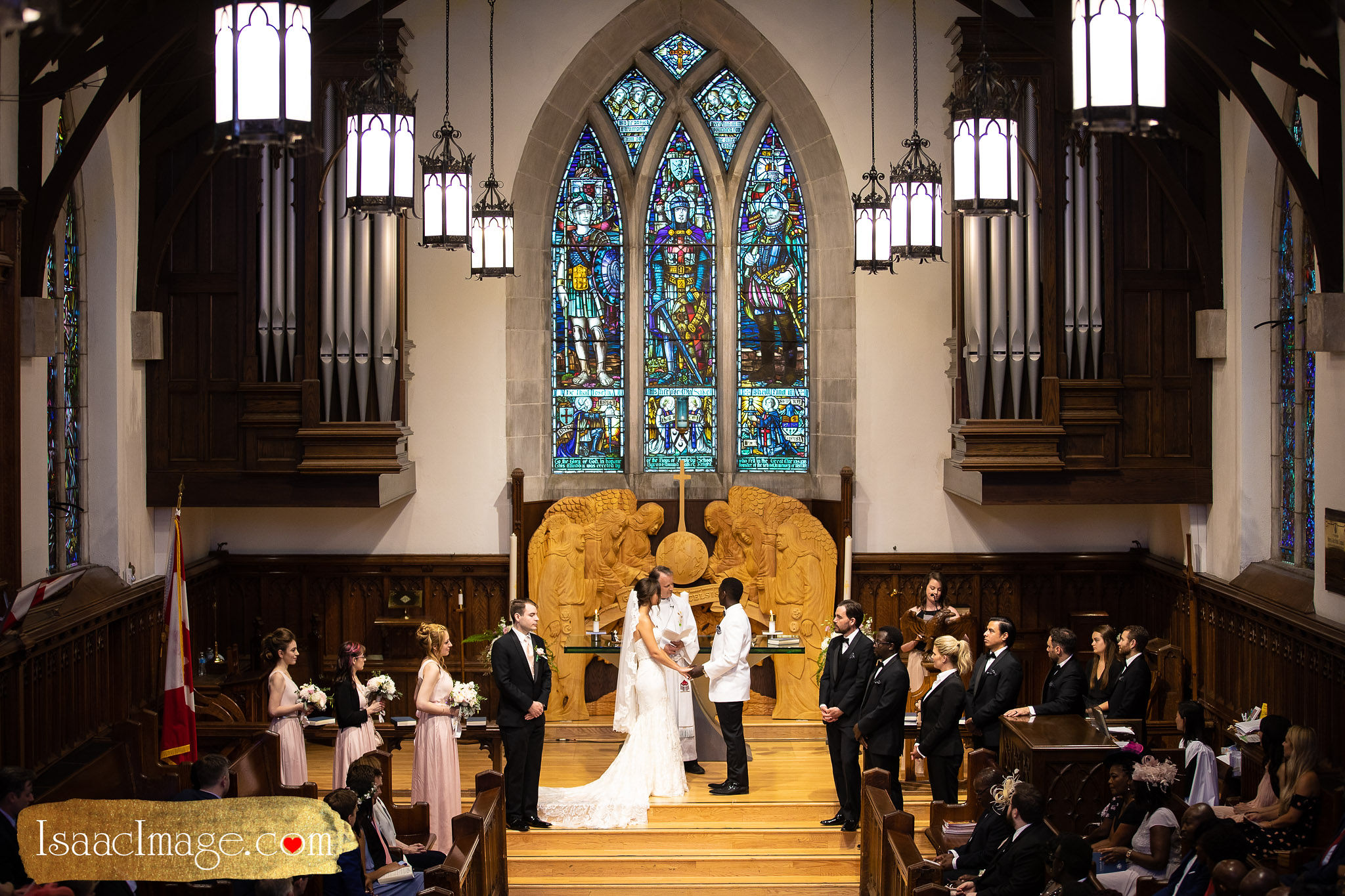 Since we had all the fanfare and cultural traditions for the first ceremony, Pam and Steve were looking to do something more whimsical and romantic for the second. The vision was A Midsummer Night's Dream. The venue had to be perfect and there was no better place to hold this beautiful wedding than Harding Waterfront Estates in Mississauga, Ontario.
Considered one of Mississauga's most iconic heritage properties, Harding Estate, was named after Kathleen Harding, its longest resident, who lived on the property starting in 1938. The Mansion itself is named the Bell-Gairdner House honoring Kathleen's two husbands. It was commissioned in 1937 by Charles Powell Bell, Harding's first husband and when he died right after it was completed in 1938, she married James Arthur Gairdner a well-known millionaire, who made his money as a financier and became one of Canada's most generous philanthropists.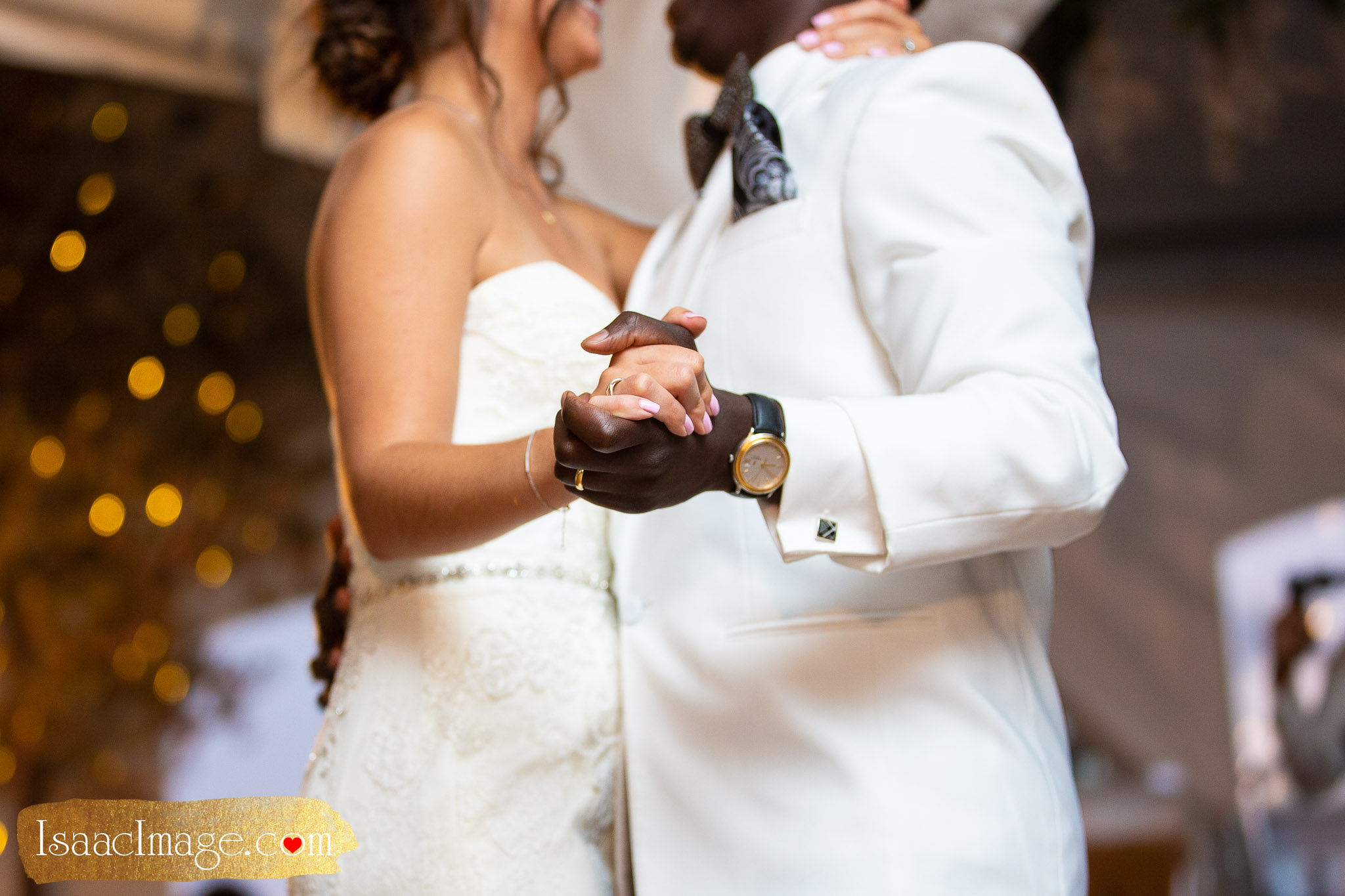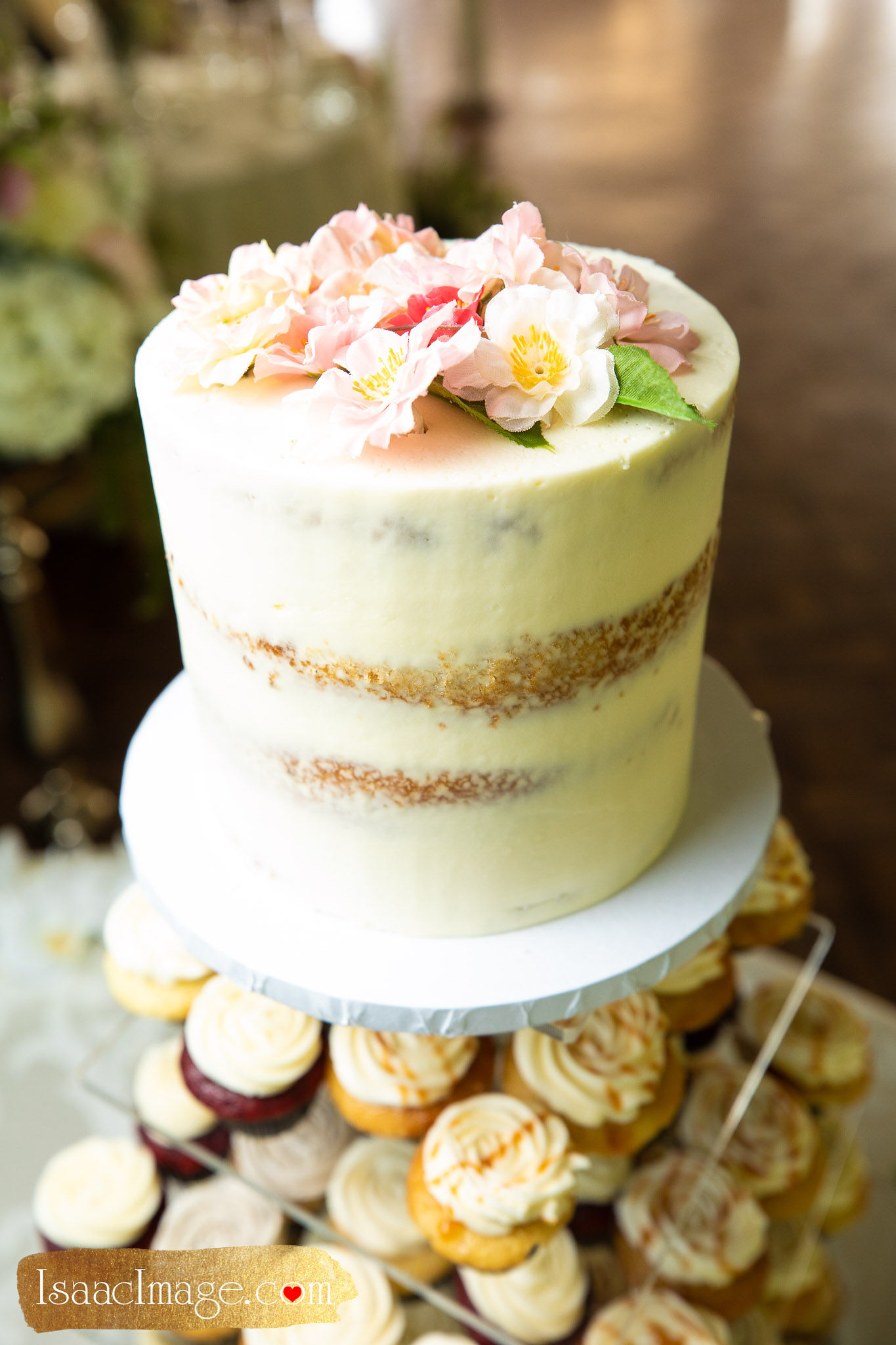 Harding House gives the feel of early 20th-century country estate living. It consists of the main Bell- Gairdner House, a Coach House, an outdoor tent and beautiful gardens overlooking Lake Ontario. Harding Estate is also featured as one of Mississauga's haunted homes only adding to the mystique and ambiance. It was the perfect backdrop for Pam and Steve's Midsummer Night's Dream Wedding to create the eccentric forest inside the tent we commissioned an interior landscape designer for trees of green and cherry blossoms ranging in height from 9′ to 12′ along with living walls, boxwoods, shrubs, and hanging ivy all accented with floating candles and romantic lighting. The grounds were lit with lanterns and torches with the trees adorned with twinkle lights and glass candle globes creating a beautiful fairytale-like feel for these young lovers. When the moon and stars appeared in the night sky we brought everyone outside to give the bride and groom a sparkler send-off in a final nod to what was one very special weekend.
Three very different venues for three very unique aspects of this amazing wedding weekend.
As a Wedding Planner, I have the privilege of sharing not only in a couple's journey to their wedding day but to learn about their families, heritage, customs, and beliefs. With Pam and Steve, I was able to journey from Argentina to Kenya to Zambia completing the circle in Canada and in the process have made lifelong friends.
Pam and Steve are proof that when Cupid's arrow strikes it rarely misses the bullseye.